Programming Team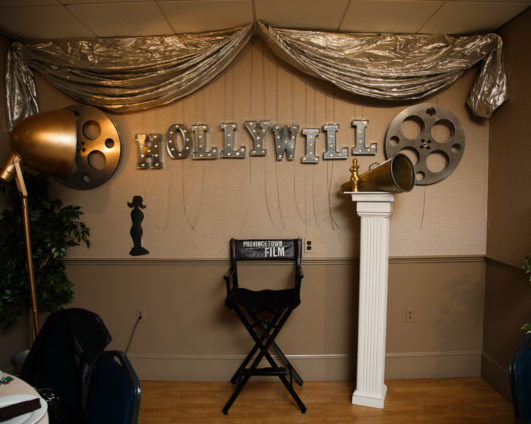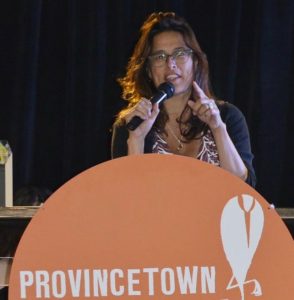 Christine Walker - Producer of the Women's Media Summit, Christine Kunewa Walker is an award-winning feature film producer and the CEO of the Provincetown Film Society, a non-profit organization dedicated to the creative dedicated to continuing the founding mission of the Provincetown Art Colony – to provide a welcoming, nurturing and inspiring environment for boundless and authentic creative exploration – in film.
Walker's feature film credits include: STAY THEN GO, directed by Shelli Ainsworth, DARLING COMPANION (Sony Pictures Classics) directed by Lawrence Kasdan starring Diane Keaton and Kevin Kline; THE TURIN HORSE by Hungarian auteur Bela Tarr which was awarded the Silver Bear Grand Jury Prize and the Fipresci International Press Prize at the 2011 Berlin Film Festival; the Sundance Film Festival premiere film THIN ICE directed by Jill Sprecher with Greg Kinnear, Alan Arkin and Billy Crudup; HOWL directed by academy award winning directors Rob Epstein and Jeffrey Friedman starring James Franco as the beat poet Alan Ginsberg along with Jon Hamm, and David Straithairn; the Todd Solondz directed LIFE DURING WARTIME which won Best Screenplay at the Venice Film Festival in 2010 and is nominated for two Independent Spirit Awards. Walker also co-wrote and produced OLDER THAN AMERICA starring Adam Beach and Bradley Cooper; FACTOTUM starring Matt Dillon, Lily Taylor and Marisa Tomei, and line produced the academy award nominated AMERICAN SPLENDOR.
Christine's awards and recognitions include the National Board of Review Freedom of Expression Award for HOWL, Producer's Guild of America Diversity Award, the McKnight Feature Film Development Award; Independent Spirit Award nomination for best new producer, and the Sundance Institute's Mark Silverman Producing Fellowship Award.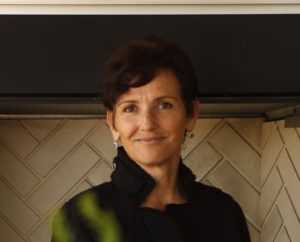 Maria Giese wrote and directed the 1996 feature film When Saturday Comes starring Sean Bean and Pete Postlethwaite, and the award-winning digital feature film Hunger based on the novel by Nobel Prize-winner Knut Hamsun. She has also directed two Cine Gold Eagle winning short films and has written three screenplays that have been produced into feature films. She is the founder and president of Women Directors in Hollywood, founding chair of the Women's Media Summit and the Women's Media Action Coalition, a member of
the Directors Guild of America, the Alliance of Women Directors, and Film Fatales, and serves on the advisory board of Cinefemme.
In 2015 after 4 years of activism in the Directors Guild of America, Giese became the person who instigated the biggest industry-wide Federal investigation for women directors in Hollywood history, going on now. In The New York Times, Manohla Dargis referred to her work as "a veritable crusade." She is now a subject in several feature-length documentaries in production and has been signed by the Boston literary agency Kneerim & Williams to write a book, "Troublemaker," about her work getting the ACLU and EEOC to investigate this issue— the ramifications of which are resonating globally.
Giese holds a BA from Wellesley College and a Master's degree from UCLA's Graduate School of Theatre, Film and Television. In 2016 she was awarded the prestigious EQUITY AWARD from Stanford University and her articles have appeared in Ms. Magazine, The Hollywood Reporter, Elle, IndieWIRE, and Film Inquiry, Giese herself has appeared on CNN Global, BBC International, ABC Live, Sky TV UK Live, Bloomberg TV, and NPR, and she has been featured in The New York Times, The Los Angeles Times, The Washington Post, The Philadelphia Inquirer, Forbes, Fortune, Cosmopolitan, LA Weekly, The Hollywood Reporter, Variety, The Guardian, among others internationally.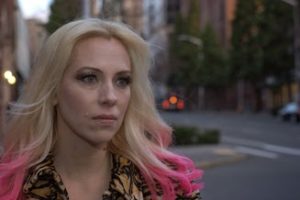 Dr. Caroline Heldman - Dr. Heldman is an Associate Professor of Politics at Occidental College in Los Angeles and the principal researcher for the Geena Davis Institute for Gender in Media. Her research specializes in media, the presidency, and systems of power (race, class, gender). Dr. Heldman co-edited Rethinking Madame President: Are We Ready for a Woman in the White House?(2007). Her forthcoming books are Consumer Activism in the U.S.: Some Democratic Implications (Cornell University Press, 2017) and Women, Power, and Politics: The Right for Gender Equality in the United States (Oxford University Press, 2017).
Dr. Heldman has been active in "real world" politics as a professional pollster, campaign manager, and commentator for MSNBC, FOX News, Fox Business News, CNBC, and Al Jazeera America. She has also been featured in popular documentaries, including Missrepresentation, The Mask You Live In, The Hunting Ground, and Informant. She splits her time between Los Angeles and New Orleans where she co- founded the New Orleans Women's Shelter and the Lower Ninth Ward Living Museum. Dr. Heldman also co-founded End Rape on Campus (EROC) and Faculty Against Rape (FAR), and was one of the early architects of the new campus anti-rape movement.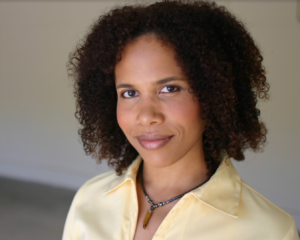 Dr. Kathleen Tarr - Kathleen Tarr is a University of California, Berkeley and Harvard Law School graduate, Lecturer at Stanford University in the Program in Writing and Rhetoric, and former Skadden Fellow ("legal Peace Corps") who developed some of the U.S.'s first public interest outreach programs to female military veterans disabled through service. Kathleen began representing disabled veterans in claims before the Department of Veterans Affairs prior to graduating from law school, during which time she also assisted in the authorship of Japan's first university-level sexual harassment policy.
While a Skadden Fellow, Kathleen published a law review article on veterans disabled by military service that was twice cited by the Ninth Circuit Court of Appeals, and her most recent law review article Bias and the Business of Show: Employment Discrimination in the "Entertainment" Industry was touted by Maria Giese as "the MOST IMPORTANT DOCUMENT published on the issue of discriminatory hiring practices in Hollywood since The New York Times published the ACLU letter to the EEOC in May 2015." Originally appearing in Volume 51 of the University of San Francisco Law Review, Kathleen's article was republished in Cultural Weekly (January 2017), and it is available in its entirety online. Bias and the Business of Show evolved from Kathleen's General Session presentation at the 2015 State Bar of California Annual Meeting with special guests Amy Pietz and Edward James Olmos and is companion to her annual Symposium on Equity in the Entertainment Industry and Awards at Stanford University. February 2017 marked the third Getting Played symposium – named after her 2010 documentary on (un)equal employment opportunities in the entertainment industry – and first year of Getting PlayedX, an event hosted/sponsored by Salesforce-San Francisco that broke ground on similar future symposia at other companies and organizations.
Kathleen's advanced course at Stanford, The Last Hopi On Earth: The Rhetoric of Entertainment Inequity, provides additional opportunities for students to be involved in these conversations. Kathleen's other recent presentations include at a Hollywood Roundtable at Berkeley Law, Foro de Gestión and Congreso Internacional de Diversidad en el Empleo Público at la Universidad de Los Andes (Bogotá, Colombia), Writing As Spaces at Oxford University, and ASTRONOMMO: Speculative Fiction on Film + Black Women at which her short sci-fi film Early Aliens was an Official Selection. Overlapping her careers as lawyer and educator, Kathleen's acting credits (as Kathleen Antonia) encompass stage, film, commercials, television, and video games including House M.D., Sundance award winner Dopamine, and Sim City.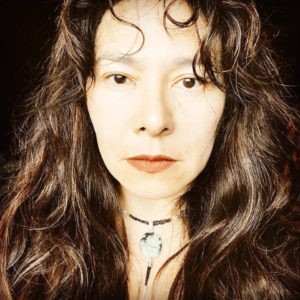 Maria Agui Carter - María Agui Carter is a writer, a director, and a Producer-In- Residence at Emerson College. A former staff producer at WGBH TV in Boston, and the President of Iguana Films, LLC, she is a George Peabody Gardner, Warren, and Rockefeller award-winner, and has served as a visiting artist and scholar at Tulane, Brandeis and Harvard. She is passionate about using media storytelling to inspire social change and specializes in visually arresting and complex storytelling, working in both English and Spanish language films and transmedia. She is an advocate for diversity in media, and believes in media's power to effect social justice. She is a trustee of the National Association of Latino Independent Producers (NALIP), founder of the Artist Retreat Center for diverse women screenwriters and documentary directors, serves on the Diversity Coalition of the Writer's Guild of America, East (WGAE), and is authoring a White Paper on inclusive excellence in media.
Over a dozen of her films (written, produced, directed by credit) have shown on PBS, on cable and in film festivals. She developed, with Executive Producer Jill Janows, the Culture Shock series on PBS, which was nominated for an IDA award for limited series, and wrote, produced, and directed the closing film of the series, The Devil's Music, on censorship of Jazz and Hip Hop, hailed by the New York Times as a documentary that "addressing the complex interaction of race and class… engages viewers in a conversation as vigorous as the art it chronicles." Recent completed projects include: the documentary feature Rebel (writer/director/producer), winner of an Erik Barnouw award for the best historical films in America and broadcast on national PBS; the play Fourteen Freight Trains (writer), performed at Arena Stage, Washington, D.C.; and the opening episode of the upcoming 2018 season of SciGirls Latina, a PBS broadcast and trans-media series (director).
Ms. Agui Carter's current project is a magical realist theatrical feature, inspired by her experience of growing up undocumented in America and graduating from Harvard. The Secret Life of La Mariposa is a modern re-imagining of Kafka's Metamorphosis centered on a teen girl with a special connection to the Monarch butterflies of her native Mexico. An impact campaign on immigrant girls' rights and the environment will accompany the film.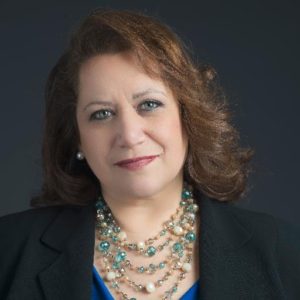 Cynthia Lopez - Cynthia López is the former Commissioner of the New York City Mayor's Office of Media and Entertainment, where she was the steward of the Office of Film, Theatre and Broadcasting. López implemented strategies to support production of film and TV production throughout the five boroughs, and oversaw NYC Media, the City's official TV, radio and online network. During her tenure, New York City's entertainment industry increased its direct annual spend from $7.1 Billion to $8.7 Billion to the local economy, an increase of 21 percent. Television production in NYC, increased from 29 episodic series to 46 series and feature film production rose from 192 to 253 films.
López joined the City of New York from American Documentary | POV, where she had worked since 2000. Previously, she served as executive vice president and co-executive producer of the award-winning POV (Point of View) documentary series, where she was responsible for all aspects of the organization's development, working with key stakeholders in education, public policy and community development. Her ability to forge strategic partnerships among corporate and public interest media has been a signature of her work. She joined the City of New York from American Documentary | POV, serving as executive vice president and co-executive producer of the award-winning PBS documentary series. López is the founding chairperson of the board of directors of the National Association of Latino Independent Producers (NALIP).
López was named by People en Español's 25 Most Powerful Women, The Imagen Foundation's Top 20 Most Influential Latinos in Entertainment in 2013 and 2014, and Variety's Top 50 New York Entertainment Elite. She is the recipient of 11 National News & Documentary Emmy Awards.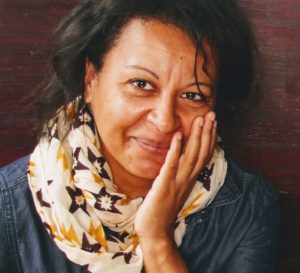 Deborah Goodwin - Deborah Goodwin is a writer-director based in Beacon, NY.  Her work in film and television began as Head of Development for Sanford-Pillsbury Productions (Desperately Seeking Susan, River's Edge, How to Make an American Quilt). Her Urbanworld Film Festival, Best Screenplay win for her provocative family drama "Cherry's", launched her screenwriting career. Deborah's horror-fable Vampire's In Venice, made her directing debut at Marche du Film Cannes in 2011 and her second feature, the inspirational action-drama The Pastor had its nationwide release in AMC theaters in 2016. Deborah is a Film Independent, and IFP Emerging Narrative fellow, and was selected for NBC's Director Diversity Showcase in 2015. She teaches screenwriting at Brooklyn College and is a member of NYWIFT and Film Fatales director's collective where she serves as a New York Narrative Chapter Coordinator.