Lise King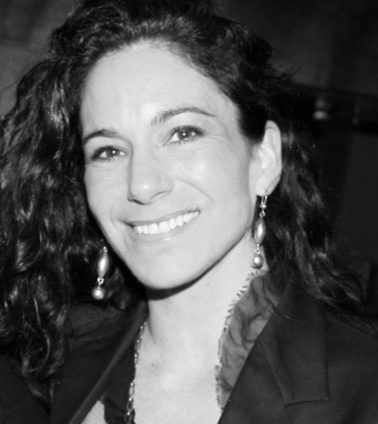 Lise Balk King is a documentary filmmaker who also serves as a consultant in media and communications strategy. She specializes in the application of media tools for public policy, education, and social change. Lise has over 20 years experience, and recently co-produced HBO Documentary Film's HEROIN: CAPE COD, USA (2015). She is currently in production on a doc about the Provincetown SWIM FOR LIFE (2017), and is a Social Impact Producer for HBO Documentary Films. 
King has a BA in History from Mt. Holyoke College and a Master in Public Administration from the Harvard Kennedy School, where she also served three years as a Fellow at the Carr Center for Human Rights Policy. She studied documentary filmmaking at Harvard VES. 
Her work has spanned the roles of producer, publisher, advocate, consultant, event organizer, writer, editor, filmmaker and photographer. Ms. King's work first focused on using major media and corporate engagement for mainstream advocacy and education, focusing on environmental issues and social justice. After completing work on MTV's first major documentary project, DECADE, which won an Emmy and a Peabody Award, she initiated and co-produced a short series of environmental action pieces for MTV News. 
Other clients included IBM, the Sociodade Culturale Arte Brasil for NHK Japan, Warner Brothers/ABC TV, ECO (the Earth Communications Office), Friends of Animals International (with NBC), and Body Glove surf gear for a national theatrically-released Earth Day campaign.

In 1992, Lise relocated to the Rosebud Indian Reservation in South Dakota, where her focus shifted to human and civil rights, community education and economic development. She transitioned into independent media and grass roots education and co-founded and directed Native Voice Media, Inc., which included The Native Voice, an independent national Native American newspaper (2001-2009), The Native Voice Film Festival, and Ntv, a Native journalism format talk show for public television. The Native Voice is best known nationally for its GOTV (Get out the vote) work in Indian Country, and was credited by Sen. Tim Johnson (D-SD) as being instrumental in his successful re-election campaign in 2002, when he narrowly defeated challenger John Thune by 538 votes from the Pine Ridge Indian Reservation. The Native Voice worked to engage Native voters in policy debates, helped recruit Indians to run for public office, and developed special editions for mass distribution for the 2004 and 2008 elections. Ms. King also served intermittently as traveling press on the 2004 John Kerry and 2008 Obama presidential campaigns. King is recognized as a "bridge-builder," providing leadership in cross-cultural communication and advocacy.