L.A. Teodosio
Film Financing Forum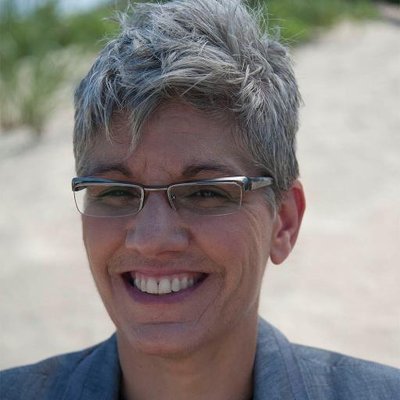 L.A. Teodosio is a successful software entrepreneur/engineer and now award-winning independent film producer dedicated to advancing quality independent cinema with a dual focus: fulfilling both the big-picture aspects of project development and funding, as well as the day-to-day demands of production. L.A. chooses projects based on the integrity of the stories they tell about people living their lives outside the awareness or interest of the mainstream.
Recently an executive producer on LOVE IS STRANGE (dir. Ira Sachs, starring John Lithgow/Alfred Molina/Marisa Tomei; Sundance 2014 & Sony Pictures Classics), L.A. is currently a producer on AWOL (dir. Deb Shoval, starring Lola Kirke/Breeda Wool; Tribeca 2016 & The Orchard), Ira Sachs' film LITTLE MEN (starring Greg Kinnear/Jennifer Ehle/Paulina Garcia; Sundance 2016 & Magnolia Pictures) and Cary Cronenwett's documentary PEACE OF MIND, now screening at festivals, art galleries, and museums. Teodosio's latest film THE DEATH AND LIFE OF MARSHA P. JOHNSON (dir. David France) premieres at Tribeca 2017. In development, courtesy of a grant from the SF Film Institute, is narrative feature THE LUSTY (dir. Silas Howard).
L.A.'s career has always focused on visual media: Graduate school research at the MIT Media Lab grew into two patents and a software startup, Salient Stills, a company dedicated to providing worldwide video forensics and enhancement tools. As one of the technical founders of the venture-backed Salient, L.A. spent the next 15 years innovating, designing, and building Salient's software solutions; leading the tech division as CTO; and eventually leading the company as CEO. The fundraising, product development, and sales skills L.A. learned at Salient translate naturally into film financing and production. In 2013, Salient Stills was acquired by Digital Audio Corporation, and L.A. launched as a full-time filmmaker
L.A. holds a bachelor's degree in Engineering from Yale University, a master's degree from the MIT Media Lab, and an MFA in Producing from Columbia University. L.A.was awarded Columbia's Michael Hausman/FilmHaus Award for producing, and is a member of the International Association of Digital Arts and Sciences. L.A. holds two patents: one regarding the creation of high-resolution stills using multiple images, and one regarding the construction of panoramic image mosaics.
L.A. is based in New York City and Provincetown, MA.