Kathleen Tarr
Women's Media Summit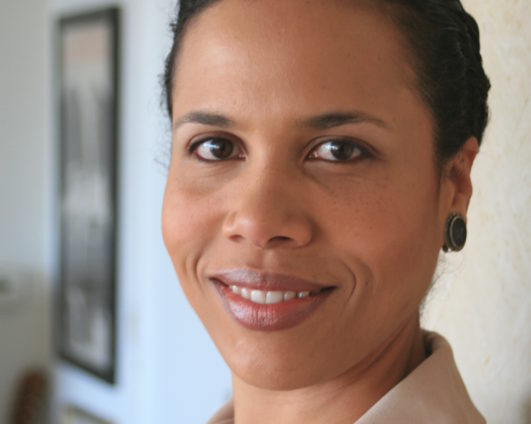 Kathleen Tarr is a University of California, Berkeley and Harvard Law School graduate, Lecturer at Stanford University in the Program in Writing and Rhetoric, and former Skadden Fellow ("legal Peace Corps") who developed some of the U.S.'s first public interest outreach programs to female military veterans disabled through service. Kathleen began representing disabled veterans in claims before the Department of Veterans Affairs prior to graduating from law school, during which time she also assisted in the authorship of Japan's first university-level sexual harassment policy. While a Skadden Fellow, Kathleen published a law review article on veterans disabled by military service that was twice cited by the Ninth Circuit Court of Appeals, and her most recent law review article Bias and the Business of Show: Employment Discrimination in the "Entertainment" Industry was touted by Maria Giese as "the MOST IMPORTANT DOCUMENT published on the issue of discriminatory hiring practices in Hollywood since The New York Times published the ACLU letter to the EEOC in May 2015." Originally appearing in Volume 51 of the University of San Francisco Law Review, Kathleen's article was republished in Cultural Weekly (January 2017), and it is available in its entirety online.
Bias and the Business of Show evolved from Kathleen's General Session presentation at the 2015 State Bar of California Annual Meeting with special guests Amy Pietz and Edward James Olmos and is companion to her annual Symposium on Equity in the Entertainment Industry and Awards at Stanford University. February 2017 marked the third Getting Played symposium – named after her 2010 documentary on (un)equal employment opportunities in the entertainment industry – and first year of Getting PlayedX, an event hosted/sponsored by Salesforce-San Francisco that broke ground on similar future symposia at other companies and organizations. Kathleen's advanced course at Stanford, The Last Hopi On Earth: The Rhetoric of Entertainment Inequity, provides additional opportunities for students to be involved in these conversations.
Kathleen's other recent presentations include at a Hollywood Roundtable at Berkeley Law, Foro de Gestión and Congreso Internacional de Diversidad en el Empleo Público at la Universidad de Los Andes (Bogotá, Colombia), Writing As Spaces at Oxford University, and ASTRONOMMO: Speculative Fiction on Film + Black Women at which her short sci-fi film Early Aliens was an Official Selection.
Overlapping her careers as lawyer and educator, Kathleen's acting credits (as Kathleen Antonia) encompass stage, film, commercials, television, and video games including House M.D., Sundance award winner Dopamine, and Sim City.