Kate Perotti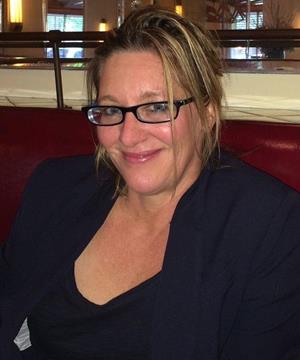 Kate Perotti, Director, Producer, Writer, Cinematographer, Photographer, Editor, Idealist.
Kate is the CEO of Edendale Pictures LLC. She works in both New York and Los Angeles and continues to be involved in cutting edge films, photography, mixed media, art and commerce. Called a "Creative Powerhouse," by UK FastMedia Magazine, Kate is a determined, vision- oriented innovator who has a generous spirit at each level and is willing to take risks. In production, she has worked in nearly every position behind the camera, won an Emmy as DP, on a local community based film produced by the DGA Women's Steering Committee and Santa Monica TV. Momz Hot Rocks was Kate's first multi-award winning documentary feature, she was producer, director, cinematographer, sound recordist, editor, writer, praised by Gloria Steinem, it is receiving a Go-Go ReBoot as an upcoming Alcon Entertainment feature film, Rock Star Mommy, for which she is Executive Producer.
Edendale Pictures is in pre-production for Hello Cleveland!, a documentary about Jane Scott, the world's first rock critic. In collaboration with the Rock and Roll Hall of Fame, the documentary is poised to be the marketing tool for a larger narrative film and mini series set in the City of Lights, City of Magic.
On a completely different note, Edendale Pictures is in a French co-production developing Flowers of Autumn, writer Sal Westrich's true story of a seven year old Jewish boy saved by an occupied village in southern France, 1942.
As always, more projects are in various stages, two, Heatstroke and Minotaur by five time Sundance competitor, Berlinale winner, multi awarded and acclaimed writer/ director Nina Menkes. Both ready to go with the ever present need for funding. Throughout it all, Kate has always strived to tell good stories and champion women.
More at www.edendalepictures.com