Ash Christian
Film Financing Forum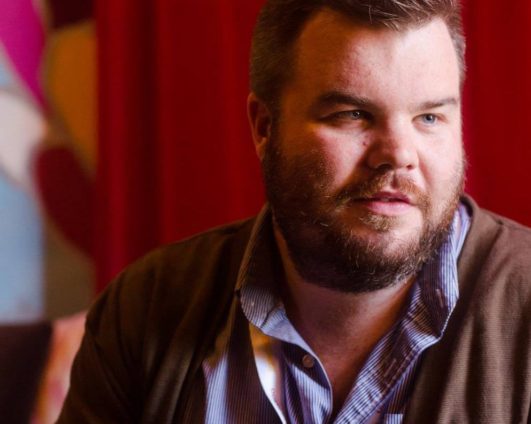 Ash Christian is an Emmy Award winning producer with over 15 feature
films & series to his credit.
Recently Ash produced the SXSW hit film "1985" written and directed by
Yen Tan and starting Cory Michael Smith, Virginia Madsen, Michael
Chiklis and Jamie Chung. The film garnered rave reviews and will be
released later this year.
In 2018, Ash produced "Social Animals" which will be released in
theaters from Paramount Pictures. The film stars Noël Wells, Josh
Radnor, Aya Cash, Carly Chakin, Samira Wiley and Fortune Fiemster.
Next up for Ash was "Hurricane Bianca: From Russia with Hate" starring
RuPaul's Drag Race winner Bianca Del Rio, Rachel Dratch, Cheyenne
Jackson and Kristen Johnston will be released theatrically in 2018 as
well. The film is the sequel to the hit film "Hurricane Bianca" - now
available on Netflix.
Ash recently executive produced "Plume" starring Josh Hutcherson, Suki
Waterhouse, Shiloh Fernández and Harry Shum, Jr.
He also executive produced the much buzzed about "Shotgun" written and
directed by Hannah Marks and Joey Power and starring Maika Monroe,
Jeremy Allen White and Marissa Tomei.
Other past productions include "Little Sister" starring Ally Sheedy
and Addison Timlin, "Miles" starring Molly Shannon and Paul Reiser,
"Hello Again" starring Audra McDonald and Martha Plimpton, "Coin
Heist" for Netflix, "Stranger in the House" for Lifetime, "Petunia",
"Mangus!", "Addiction: A Love Story" and "Nate and Margaret".
His television credits include "Cleaners", "StartUp" starring Adam
Brody and Martin Freeman and "The Oath" starring Sean Bean and Ryan
Kwanten for Sony/Crackle. He also won a 2016 Emmy Award for the web
series "mI Promise".